Refining Cheekychew's project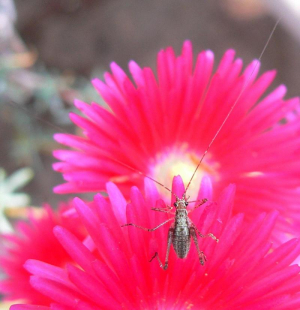 Refining Cheekychew's project - Southern Africa : Hope I'm not being a busybody BUT the original project would have self-destructed, and there are som
Hope I'm not being a busybody BUT the original project would have self-destructed, and there are some splendid observations.
THE ORIGINAL
https://www.ispotnature.org/communities/southern-africa/view/project/743155/cheekychew-unidentified-observations
Cheekychew unidentified observations
7 September 2017 - 3:15AM
By Cheekychew
FILTER - Without likely ID
With user:- Cheekychew
Submitted after: 22/12/2016
Submitted before: 23/12/2017
I've made this a day earlier in case of old bugs.
PURPOSE
To group all my observations with no identification, or with only identification by me with no agreements. To aid in locating these observations and make them visible, in the hope that identification will eventually be possible.
DATE 7 September 2017 - 3:15AM
26 Oct 2020
marlandza
Main navigation