CAPE WEST COAST a coastal strip of amazing biodiversity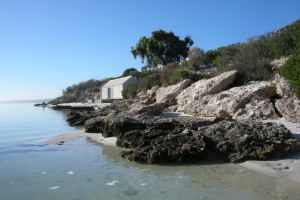 CAPE WEST COAST a coastal strip of amazing biodiversity - Southern Africa : The West Coast is a region of the Western Cape province in South Africa and is bordered by the Atlan
The West Coast is a region of the Western Cape province in South Africa and is bordered by the Atlantic Ocean on the west and the Swartland region on the east. The region stretches for over 400 km from north to south and is well known for its scenic beauty and fertile fishing grounds. Wikipedia
Seeing if I can collect in this Project observations reflecting the photographs in the SA Wild Flower Guide 7 and the biodiversity of the region.
I've tried to follow the lines of the map in the guide, but my heart is in the area of the West Coast National Park especially the Langebaan Lagoon area.
Lots of the community pictures will have been taken on trips to view the Wild Flowers in the spring.
2019-02-09 Showing 15301 observations and more to come
To find out more about the lagoon, and be inspired I recommend reading Lawrence Green's book A Giant in Hiding. The life story of Frank Armstrong Wightman - cable operator, sailor, naturalist, author, archaeologist and hermit..Green, Lawrence G. Published by (Cape Town: Howard Timmins, 1970), 1970
Open source
https://archive.org/details/AGiantInHiding
not accessed)
2019-03-01 Added a picture of the book cover taken at Stofbregsfontein last weekend,
The Regions
https://www.west-coast-info.co.za/region
An interesting read:
https://www.birdlife.org.za/get-involved/join-birdlife-south-africa/item/247-sa105-west-coast-national-park-and-saldanha-bay-islands#
This looks like a valuable read: "Variation in species richness among the offshore
islands of the southwestern Cape"
https://www.tandfonline.com/doi/pdf/10.1080/02541858.1982.11447780
2019-03-01 - Added a recent picture of The White Road
09 Feb 2019
marlandza
Main navigation