Karoo BioGaps Taaiboschfontein 3155_2250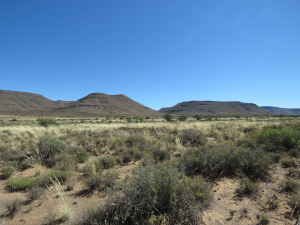 Karoo BioGaps Taaiboschfontein 3155_2250 - Southern Africa : The Karoo Biogaps Project aims to document fauna and flora in the Greater Karoo region. See more her
The Karoo Biogaps Project aims to document fauna and flora in the Greater Karoo region. See more here:
http://www.ispotnature.org/projects/karoo-biogaps
This collates the data for the compulsory Pentad 3155_2250.
This Pentad is North of the N1 from Beaufort West and West of Three Three Sisters on the Loxton/Wagenaarskraal Road. It is Tarkastad Montane Shrubland in the Sub-Escarpment Grassland Bioregion.
18 Jan 2017
Gigi
Main navigation