Roddy Ward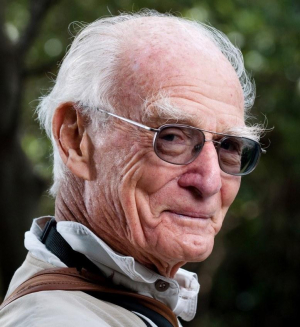 Roddy Ward - Southern Africa : from the Roddy Ward Collection - posted by friends and relatives in memory of CJ Ward (5 Sept 1926 - 5 July 2015) WARD C J Roddie was a renowned Durban botanist, ecologists and lecturer. He was one of the most prolific collectors of plant specimens in
from the Roddy Ward Collection - posted by friends and relatives in memory of CJ Ward (5 Sept 1926 - 5 July 2015)

WARD C J Roddie was a renowned Durban botanist, ecologists and lecturer. He was one of the most prolific collectors of plant specimens in KZN with over 22 000 plant speciemens identified and distributed to herbaria throughout the region.

He always wanted to share his experiences with others, and here we help to share his legacy with everyone.

Please enjoy! We hope you find the observations useful in your identifications, mapping and other projects.
09 Nov 2016
Roddy Ward
Main navigation