Ruigtevlei Plantations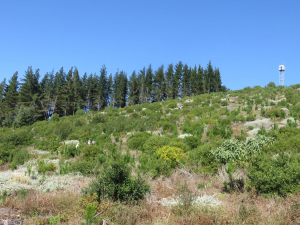 Ruigtevlei Plantations - Southern Africa : The aim of this project is to record the species found in this area of P.G. Bison Plantations. This plantation was previously Thesen plantation and was bought by Steinhoff in 2000. Steinhoff is now one of the shareholders in PG Bison. PG Bison took
The aim of this project is to record the species found in this area of P.G. Bison Plantations.

This plantation was previously Thesen plantation and was bought by Steinhoff in 2000. Steinhoff is now one of the shareholders in PG Bison. PG Bison took over officially during 2005.

The main species of pine planted is Pinus radiata. Pinus elliottii, the optimal pine species for the area, has also been planted in a few areas.
11 Aug 2015
Nicky vB
Main navigation