Crustacean Atlas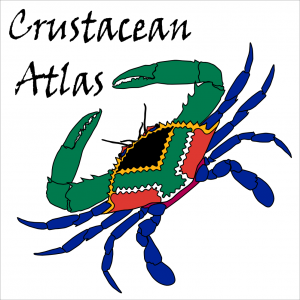 Crustacean Atlas - Southern Africa : The Crustacean Atlas is an official SANBI SeaKeys project, launched on 2nd May 2015, and will probably get an official project page when a responsible person is appointed. The purpose of this project is: To record the distribution of Crustacea
The Crustacean Atlas is an official SANBI SeaKeys project, launched on 2nd May 2015, and will probably get an official project page when a responsible person is appointed.
The purpose of this project is:

To record the distribution of Crustaceans and Pycnogonids (sea spiders) on the southern African coastline.
Scope includes: Any marine arthropods, and littoral crustacea
Photomicrographs of planktonic and, microscopic forms and details etc. also welcome.
To collect photos of southern African marine arthropods suitable for field guide identification.
How to contribute:

Tag contributions with Crustacean Atlas. If you also want to support the SeaKeys project, add the tag SeaKeys. Remember to separate tags only with commas!
Contributors who would like their photos to be available for use in a field guide are encouraged to license them for free re-use under the Creative Commons attribution and share alike licenses (CC-by-sa) version 3 or 4, or public domain.
Contributors with at least 10 observations can get the badge.
05 May 2015
Pbsouthwood
Main navigation