The Biodiversity of the Barberton Greenstone Belt (South Africa and Swaziland)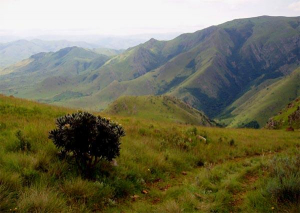 The Biodiversity of the Barberton Greenstone Belt (South Africa and Swaziland) - Southern Africa : The purpose of this project is to bring together information on the flora and fauna of this area. The Barberton Greenstone Belt extends from Badplaas to Malelane in South Africa, and includes the north-west edges of Swaziland from Oshoek to Matsamo. T
The purpose of this project is to bring together information on the flora and fauna of this area.

The Barberton Greenstone Belt extends from Badplaas to Malelane in South Africa, and includes the north-west edges of Swaziland from Oshoek to Matsamo. The geology is unique in the southern African context, and as a result of this, there are a number of endemic species found in this area.

Map showing Barberton Supergroup.

A number of the endemic plants found in this area are on the serpentines, including recently described plants such as Ocimum motjaneanum, Cineraria ngwenyensis and Helichrysum nudifolium var. roseum.

Butterflies endemic to this area include Swanepoel's blue, Jeffery's blue and Barbara's copper.

More info:
Barberton Greenstone BeltGeological MapSerpentines of the Barberton Greenstone Belt
25 Jan 2015
kbraunsd
Main navigation