Prioninae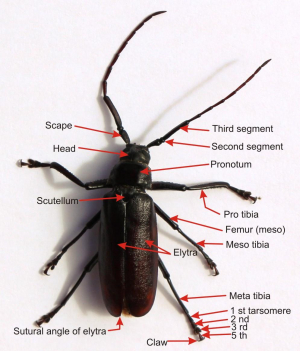 Prioninae - Southern Africa : With most publications outdated, out of print, or inaccessible to the general public, the Cerambycidae and in particular the species of Sub-family Prioninae are little understood. Riaan in his key to the Cerambicidae (Ispot) took the first steps to the
With most publications outdated, out of print, or inaccessible to the general public, the Cerambycidae and in particular the species of Sub-family Prioninae are little understood. Riaan in his key to the Cerambicidae (Ispot) took the first steps to the identification of these magnificent insects. This has been followed by specific keys and descriptions to some of the genera and or species. Further to this, Riaan also gave a guideline as to what photo's are necessary for identification of insects (which has been taken and followed by many of the Southern Africa Ispot community).
With already 44 observations indicating species of six of the nine tribes, the Southern Africa Ispot community is well positioned to become a reference site for the distribution and identification of this sub-family.
Thus the purpose of this project is to identify and create specific keys, as well as map the distribution and flight times of all the Prioninae species occurring in Southern Africa.
15 Dec 2014
The Bate's
Main navigation