Tokai Park Section of the Table Mountain National Park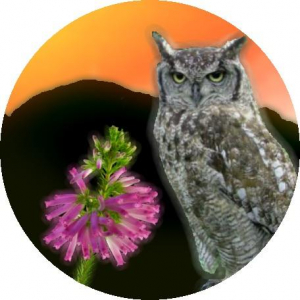 Tokai Park Section of the Table Mountain National Park - Southern Africa : Tokai is one of the richest plant areas known on earth out of the Tropics. This project collects data from citizens in and around the Park, and any visitors, providing information for the planning, implementation and monitoring of the management SANParks
Tokai is one of the richest plant areas known on earth out of the Tropics. This project collects data from citizens in and around the Park, and any visitors, providing information for the planning, implementation and monitoring of the management SANParks plan. And informing everyone of recent observations and what can be seen at Tokai Park right now.

It is a project of the WESSA Friends of Tokai Park.

We are fortunate in having an inventory of species on a neighbouring farm: Bergvliet. So we know that the area has potentially over 600 species. At present over 350 species have been recorded emerging from the pines as the plantations are phased out and the area returned to Fynbos.

HISTORY OF TOKAI PARK:

The Pine and Gum plantations were planted on state land starting in the 1890s (a few decades after all indigenous forests were protected and timber extraction from them stopped). So they were never planted on national park. In the 1800s and first half of the 1900s conservation was not an issue: there was tons of natural veld. It was only the demise of the large game around the First World War that prompted conservation. And during the last half of the 1900s it became apparent that ecosystems were being lost. In South Africa conservation planning only got going in the 1990s - and we were one of the leading countries (and still are! - despite our not yet having met the 10% target for conservation (which is now a target of 17%).

Cape Point was our first reserve in Cape Town in 1939. Table Mountain only became a National Monument in 1958, a nature reserve in 1963, a National Park in 1998, a World Heritage Site in 2004, and a Natural Wonder in 2012.

It was only in 1998 that the conservation significance of Tokai Park was realized, but only in the Botanical Society Report of 1999 was it realized to be one of the top 20 conservation priorities within Cape Town. Since then Tokai Park - despite being such a small area - has become the most special part of the National Park and the only section conserving what is left of the lowlands and the Cape Flats.

Related projects include:

http://www.ispotnature.org/projects/cape-flats-sand-fynbos

and for Tokai Park specifically:

Tokai Arboretum: http://www.ispotnature.org/projects/tokai-arboretum
Tokai Park Aliens: Tag [Alien]: http://www.ispotnature.org/projects/tokai-park-aliens
Tokai Restoration Trail: http://www.ispotnature.org/projects/restoration-trail

Other enthusiast projects in the area include:
Tokai Park birds: http://www.ispotnature.org/projects/birds-of-tokai-park
Tokai Park mammals: http://www.ispotnature.org/projects/mammals-of-tokai-park
Tokai Park reptiles and amphibians: http://www.ispotnature.org/projects/reptiles-and-amphibians-of-tokai-park
Tokai Gardens: http://www.ispotnature.org/projects/nature-in-the-gardentokai

visit our Facebook page at: https://www.facebook.com/FriendsOfTokaiPark
08 Dec 2014
Tony Rebelo
Main navigation