Soutpansberg Centre for Biodiversity and Conservation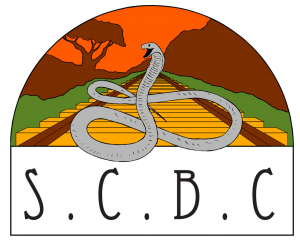 Soutpansberg Centre for Biodiversity and Conservation - Southern Africa : Located in the Soutpansberg on the banks of the Sand River, the Soutpansberg Centre for Biodiversity and Conservation was founded in order to progressively change the trajectory of conservation in the Soutpansberg; to catalogue the biodiversity of the Sou
Located in the Soutpansberg on the banks of the Sand River, the Soutpansberg Centre for Biodiversity and Conservation was founded in order to progressively change the trajectory of conservation in the Soutpansberg; to catalogue the biodiversity of the Soutpansberg; to reconnect people with the natural world; and to develop proactive environmentalists who will impact their world.

The Soutpansberg Centre For Biodiversity and Conservation is an independent, not-for-profit research and conservation organization based in the Soutpansberg range to the west of Louis Trichard, Limpopo Province, South Africa and we are currently looking for volunteers to assist us with our project.

The SCBC is an experimental and independent space for the exchange of ideas, biodiversity research and the practice of conservation. Through approaching conservation from an inclusive rather than exclusive position, our goal is to become a model for eco-tourism and conservation in the area In terms of research, our aim is to collect information on biodiversity in the Soutpansberg and contribute this knowledge to a greater scientific community.
06 Dec 2014
Ryan van Huyssteen
Main navigation