Garden Route Botanical Gardens Biodiversity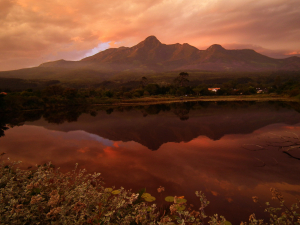 Garden Route Botanical Gardens Biodiversity - Southern Africa : Compile species lists of all groups of life recorded at this Garden Bird List: 130 Butterflies:: 51 Dragonflies:15 confirmed, in progress. Damselflies: at least 8, in progress.. Others yet to start compiling lists. Frogs: 8 to date. All are invit
Compile species lists of all groups of life recorded at this Garden
Bird List: 130
Butterflies:: 51
Dragonflies:15 confirmed, in progress.
Damselflies: at least 8, in progress..
Others yet to start compiling lists.
Frogs: 8 to date.

All are invited to join the effort to get as complete lists as possible!
03 Dec 2014
Colin Ralston
Main navigation