Bobbejaantjie, Postberg - 2006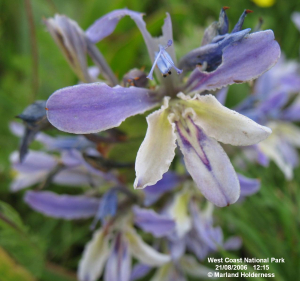 Observation - Bobbejaantjie, Postberg - 2006 - Southern Africa. Description: The first observation was close to the entrance. while the other was probably in sandy soil on one o
The first observation was close to the entrance. while the other was probably in sandy soil on one of the circuits near the western coast.
As before: It's not easy to get good pics here. Postberg is only open to the public in the flower season and Parks Board officials discourage visitors from walking in the veld.
Just one poor picture of a leaf.
Identified in the West Coast Guide
Described here
http://www.fernkloof.org.za/index.php/all-plants/plant-families/item/babiana-ambigua
Main navigation