Mimetes at Olifantsbosch, Cape Point - July 2009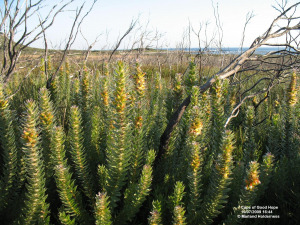 Observation - Mimetes at Olifantsbosch, Cape Point - July 2009 - Southern Africa. Description: Just taken in passing - to show the flowering season. First photographed at this spot in May 2009. T
Just taken in passing - to show the flowering season.
First photographed at this spot in May 2009.
To confirm see:
http://pza.sanbi.org/mimetes-hirtus
Never quite sure about how the habotat should be described - this spot is almost on the beach, but there is a stream, coming down from the mountain, creating a marshy spot.
Main navigation