Babiana, False Bay Hospital - 2003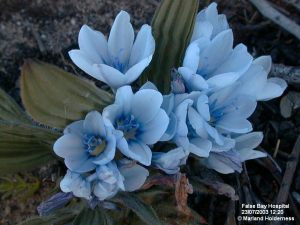 Observation - Babiana, False Bay Hospital - 2003 - Southern Africa. Description: Documenting the wild flowers in the hospital grounds following a project of alien clearance. Thinkin
Documenting the wild flowers in the hospital grounds following a project of alien clearance.
Thinking back, the hospital was probably built on sandy flats.
Tony thinks that this should be consideded degraded Fynbos - but I remember, long before the hospital was built, playing here as a child on sand dunes, and finding tadpoles in the vleis in the winter.
https://en.wikipedia.org/wiki/Cape_Flats_Dune_Strandveld
Main navigation