Redlisted Monsonia - Somerset WEst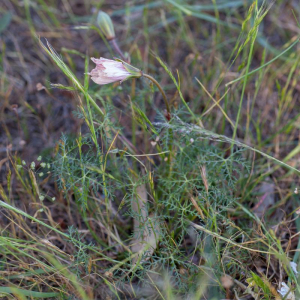 Observation - Redlisted Monsonia - Somerset WEst - Southern Africa. Description: Another redlisted species found on this small public park. Spotted by a sharp eyed member of the Eco
Another redlisted species found on this small public park. Spotted by a sharp eyed member of the Eco Rangers on an outing to the park. The parks department have agreed not to mow here during the growing season and it is a pleasure to see how many wildflowers have survived here. Plans are under way to put up bollards or low fencing to keep out vehicles as people still drive and park on the park in spite of clear signage that this is prohibited.
Monsonia speciosa is redlisted as Endangered.
We found only one other plant but they were difficult to see as they were not in flower.
Threats: Mowing,vehicles driving in the park, alien grass.
Main navigation