Serruria - Gordon's Bay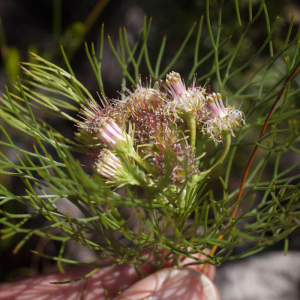 Observation - Serruria - Gordon's Bay - Southern Africa. Description: Smallish Serruria with lax branches growing among mature fynbos. I saw only one at this site but it
Smallish Serruria with lax branches growing among mature fynbos.
I saw only one at this site but it was only about a half an hour walk.
S. inconspicua is redlisted as Vulnerable. Will delete redlist tag if ID is incorrect.
Threats: Alien invasive species, especially Australian myrtle which is creeping in from the built up area to the east.
Main navigation