Mimetes pauciflorus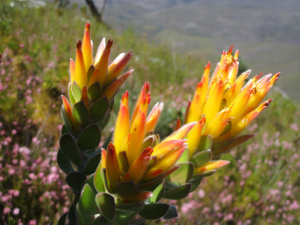 Observation - Mimetes pauciflorus - Southern Africa. Description: A population of 5/8 plants , growing in an open sunny area -south facing steep slope. Reseeder. A d
A population of 5/8 plants , growing in an open sunny area -south facing steep slope. Reseeder.
A distance below the top of the mountain called " Langberg".at an altitude of 1213m
2/3 stray Pines in the immediate location, while there are numerous scattered Pines and Hakea at lower levals/ or below 1021m .
Main navigation