Blue-grey Lachenalia - Vergelegen (see more pics)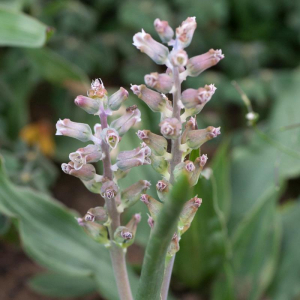 Observation - Blue-grey Lachenalia - Vergelegen (see more pics) - Southern Africa. Description: Plants about 20 cm tall but some were small and looked a bit stunted. My pics are of the larger plan
Plants about 20 cm tall but some were small and looked a bit stunted. My pics are of the larger plants. The site burned in January this year.
L. mediana var. mediana is redlisted as Vulnerable. Will remove redlist tag if my ID is incorrect.
Maybe 50 to 100 plants or more.
Threatened by alien grass and weeds, very few acasias at the moment.
Main navigation