Serruria - Paradyskloof, Stellenbosch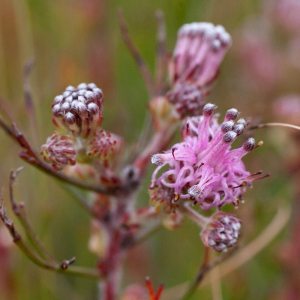 Observation - Serruria - Paradyskloof, Stellenbosch - Southern Africa. Description: Just coming in to flower. Single stemmed plants of different ages. A few dead plants seen. Not abund
Just coming in to flower. Single stemmed plants of different ages. A few dead plants seen.
Not abundant but spread out over the area.
S. fasciflora is redlisted as Near Threatened.
Threats: Pines, acasia, pittosporum and more. I forgot to add for the other obs - maybe development is the biggest threat.
Main navigation