Hairy Babiana - Vergelegen (more pics)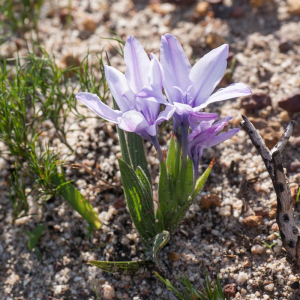 Observation - Hairy Babiana - Vergelegen (more pics) - Southern Africa. Description: Above ground parts about 12 cm. We dug one up to photograph the corm which was deep underground. Bui
Above ground parts about 12 cm. We dug one up to photograph the corm which was deep underground. Buildup of sand in this spot could have caused it to be deeper than normal. We saw many signs where they had been dug up, probably by porcupines, that were not so deep. Tube thin and narrow and ovary hairy. Leaves pleated and quite soft and hairy. Slightly past the height of flowering time.
Redlisted as Endangered.
Many plants after fire in January 2017.
No known threats.
Main navigation