Scorched Leucospermum conocarpodendron - Vergelegen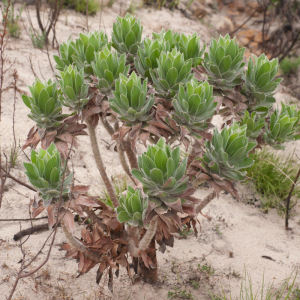 Observation - Scorched Leucospermum conocarpodendron - Vergelegen - Southern Africa. Description: Some plants scorched and others burnt in fire 11 weeks ago. Some plants here and there lower down the slope but higher up (pic 3) they were more abundant. Redlisted as Near Threatened. We didn't count. This pristine area has hardly any aliens and those
Some plants scorched and others burnt in fire 11 weeks ago. Some plants here and there lower down the slope but higher up (pic 3) they were more abundant.
Redlisted as Near Threatened.
We didn't count.
This pristine area has hardly any aliens and those growing close by (mostly eucalyptus) are being removed.
Main navigation