Tall pea - Sir Lowry's Pass (more pics)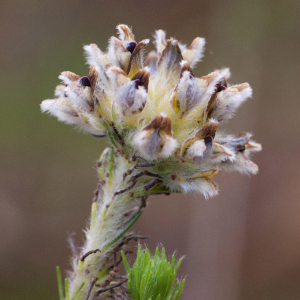 Observation - Tall pea - Sir Lowry's Pass (more pics) - Southern Africa. Description: Tall plants growing on steep southern slope. In another part of the farm most plants were dead (old age?). The area was cleared of pines over time. I only noticed the eggs on one of the flowerheads (pic 3) when looking at the photos. Aspalathus globosa
Tall plants growing on steep southern slope. In another part of the farm most plants were dead (old age?). The area was cleared of pines over time. I only noticed the eggs on one of the flowerheads (pic 3) when looking at the photos.
Aspalathus globosa is redlisted as Vulnerable. (Will remove redlist tag if ID is incorrect)
Not sure of count but not abundant.
Threats: Alien species but alien clearing is ongoing.
Main navigation