Everlasting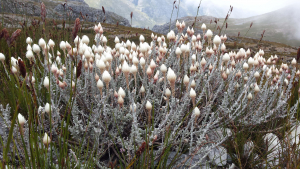 Observation - Everlasting - Southern Africa. Description:
Vulnerable. I was unaware of the Redlist status of the plant, so I did not do a count, but I was struck by their abundance in the area, as they were in prominent clumps and their bracts glowed a bright white in the partial mist.
Threats: few, in a nature reserve. Nearest aliens down in Lourensford.
Main navigation