Cream Geissorhiza - Somerset West (see more pics)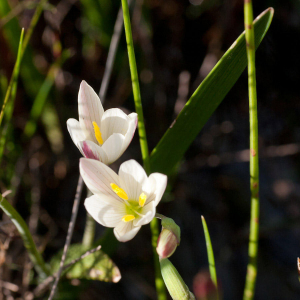 Observation - Cream Geissorhiza - Somerset West (see more pics) - Southern Africa. Description: About 20 cm tall and growing in seasonally wet area. Leaves grooved with a slightly rounded tip. I'd love to get a confirmed ID for this one. Will remove redlist tag if my ID is incorrect. Redlisted as Near Threatened. About 20 plants in flower. Threa
About 20 cm tall and growing in seasonally wet area. Leaves grooved with a slightly rounded tip.
I'd love to get a confirmed ID for this one. Will remove redlist tag if my ID is incorrect.
Redlisted as Near Threatened.
About 20 plants in flower.
Threats: Alien species but this site is under restoration.
Main navigation