Cream Geissorhiza with grooved leaves (more pics) - Somerset West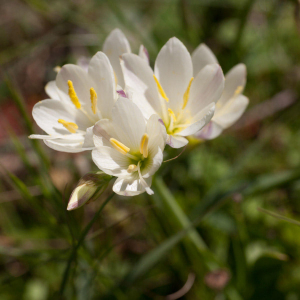 Observation - Cream Geissorhiza with grooved leaves (more pics) - Somerset West - Southern Africa. Description: Please help with ID. We see this at a few sites in Somerset West and still don't have a confirmed ID. I'll ID this as G. imbricata and remove redlist tag if incorrect. Redlisted as Near threatened. Abundant at this site. Threats: Vehicles driving throu
Please help with ID. We see this at a few sites in Somerset West and still don't have a confirmed ID. I'll ID this as G. imbricata and remove redlist tag if incorrect.
Redlisted as Near threatened.
Abundant at this site.
Threats: Vehicles driving through and parking in the park. Mowing, but municipality has kindly agreed not to mow for a while.
Main navigation