Irid in shale renosterveld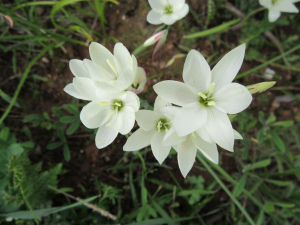 Observation - Irid in shale renosterveld - Southern Africa. Description: Thousands of these were observed on the south-west facing slopes of this remnant of Swartland Shale Renosterveld. The leaves were distinctly hairy.
A healthy population of approx. 1000 plants. Veld condition very good. No imminent threats - too steep and rocky to cultivate, and no woody invasive aliens present. Alien grasses and forbs were mainly confined to the edges of the veld remnant. Time of last burn unknown, but was likely several decades ago.
Main navigation