Mystery ants: Dolichoderinae?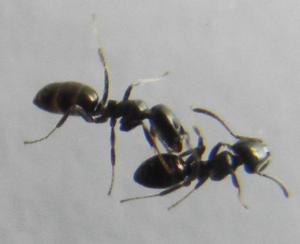 Observation - Mystery ants: Dolichoderinae? - Southern Africa. Description: Decades after being chased out of area by Argentine ants, suddenly the Lepisiota have returned ...
Strange little dark ants, >2 mm but faintly resembling Linepithema, a colony established in my hollow garden wall. Pics sent Flippie to see whether his magic can help identify them. MeldeM has suggested they are Dolichoderinae, possibly Ochetellus, a genus not et recorded in Africa. More anon ...
Main navigation