Tiny, tiny Ants in Lowveld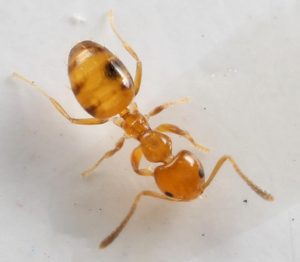 Observation - Tiny, tiny Ants in Lowveld - Southern Africa. Description: Largest individuals had body lengths of 1.40 to 1.44mm Armed with a lens that gives bigger magnification, I went in search of the Tiny Ants to better record their features. Found these, ev
Largest individuals had body lengths of 1.40 to 1.44mm
Armed with a lens that gives bigger magnification, I went in search of the Tiny Ants to better record their features. Found these, even smaller, paler ants foraging in the same spot and I enticed them unto white paper with a bit of honey water.
Same build as the Tiny Ants and it looks like the antenna nodes number scape +10.
Main navigation