King-Gustavs Sceptre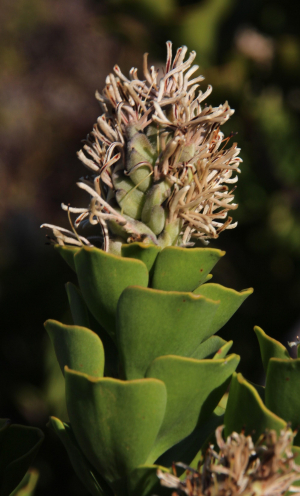 Observation - King-Gustavs Sceptre - Southern Africa. Description:
A very low altitude population: would never have expected them to be here and in such abundance. Normally they are in the mist zone or just below.

Some die off (up to 10% locally), but there are several patches without any obvious deaths.

Excellent recruitment - dozens of plants - in the burned area above the firebelt.
Main navigation