Marsh Rose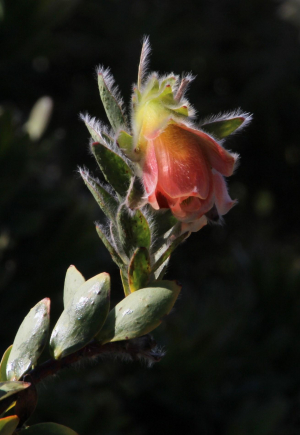 Observation - Marsh Rose - Southern Africa. Description:
Robbie grows all his plants at sea level without any summer watering: and ALL the species of Mimetes and Orothamnus thrive. Utterly amazing!

He probably does have clean mountain water flowing below, which helps: they certainly cannot tolerate Phytophthora watering in summer (Kirstenbosch) and purified water (City water). He also maintains that any overhead irrigation will kill them with fungal infection of leaf bases and new growth.

He is currently propagating Marsh Roses and Mace Pagoda for a nursery which supplies them to retailers. It can be done: all it takes is passion, understanding and a little hard work.
Main navigation