Old Pooh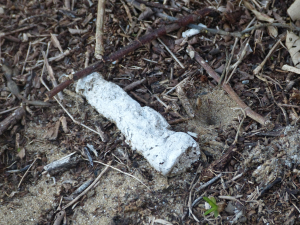 Observation - Old Pooh - Southern Africa. Description: Right next to the boardwalk. I know pretty much nothing about droppings, but I'm guessing it isn't a domestic dog cause it contained hair and bone fragments... One longer piece and two separate rounder segments. I've heard rumors that there used to b
Right next to the boardwalk. I know pretty much nothing about droppings, but I'm guessing it isn't a domestic dog cause it contained hair and bone fragments...
One longer piece and two separate rounder segments.

I've heard rumors that there used to be a leopard living in the bush by the Ski-Boat Club. Could it be??
Main navigation