Leonotis ocymifolia/intermedia/dysophylla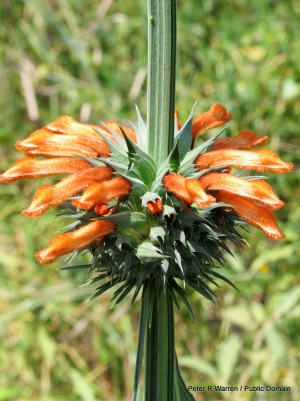 Observation - Leonotis ocymifolia/intermedia/dysophylla - Southern Africa. Description: ID based on L. dysophylla said = L. ocymifolia in Malan & van Wyk.p278 no 716. Also L. intermedia said =L. dysophylla in Gill and Engelbrecht p94. Red list concurs. Pooley:KZN p72 shows distribution of L
ID based on L. dysophylla said = L. ocymifolia in Malan & van Wyk.p278 no 716.
Also L. intermedia said =L. dysophylla in Gill and Engelbrecht p94. Red list concurs.
Pooley:KZN p72 shows distribution of L. intermedia to include Gauteng.
.
Beyond my access to the literature and taxonomic skills.
Main navigation