The Goddess at the Golden Pagoda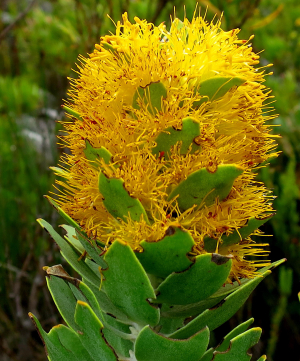 Observation - The Goddess at the Golden Pagoda - Southern Africa. Description: It is Redlisted as Vulnerable Two known locations are potentially threatened by too frequent fire. I think the threat should be upgraded. There are still a number of Hakea around, plus the odd Pine and the Wattle lurks. We go on an annual pilgrimag
It is Redlisted as Vulnerable
" Two known locations are potentially threatened by too frequent fire."
I think the threat should be upgraded. There are still a number of Hakea around, plus the odd Pine and the Wattle lurks. We go on an annual pilgrimage and remove some of the aliens. That way, we are keeping things under control, but the potential threat is huge. If we missed a year or two, I have no doubt that the Hakea in particular, would return very swiftly.
Main navigation