Short grass that changes from red to white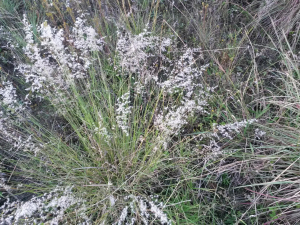 Observation - Short grass that changes from red to white - Southern Africa. Description: This grass is about 1m tall. I am struggling to get in focus shots my S4 mini just does not want to focus. A field of this grass creates either a beautiful white mat or red brown. It appears when the seed is not ready yet to be reddish brown once ma
This grass is about 1m tall. I am struggling to get in focus shots my S4 mini just does not want to focus.

A field of this grass creates either a beautiful white mat or red brown.

It appears when the seed is not ready yet to be reddish brown once mature it creates a white fluff that seem to be wind blown.
Main navigation