Cliffortia - Helderberg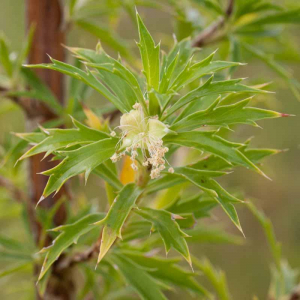 Observation - Cliffortia - Helderberg - Southern Africa. Description: Young plants growing about 1,5 m tall. Where are the female flowers or female parts of the flowers? I read recently that one species is called vrothout - pic 4 of an older plant higher up the slope is maybe an illustration of why it is called rotten o
Young plants growing about 1,5 m tall. Where are the female flowers or female parts of the flowers?
I read recently that one species is called "vrothout" - pic 4 of an older plant higher up the slope is maybe an illustration of why it is called "rotten or bad wood".
Redlisted as vulnerable.
Main navigation