Lantana camara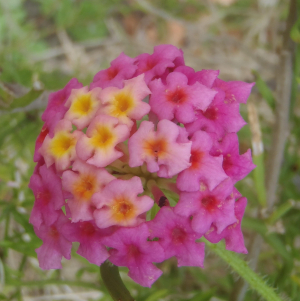 Observation - Lantana camara - Southern Africa. Description: Much branched, scrambling shrub invading the Albany Thicket. First recorded in South Africa in 1858 and is considered one of the world's 10 worst weeds. A native of Central and South America. A category 1 declared weed. I was disappointed to find it
Much branched, scrambling shrub invading the Albany Thicket. First recorded in South Africa in 1858 and is considered one of the world's 10 worst weeds.

A native of Central and South America. A category 1 declared weed.

I was disappointed to find it on the way to the Bird Hide.
Main navigation