Baboon at GGHNP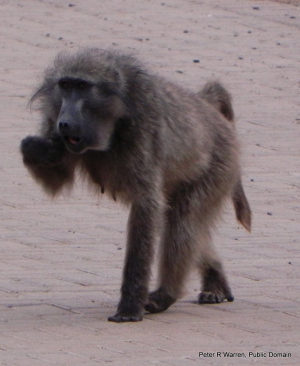 Observation - Baboon at GGHNP - Southern Africa. Description: Came wandering around the camp. Then saw an ope door, shot in past close man, into the kitchen where the wife was preparing dinner, grabbed the avocado pear and made off. This took only a few seconds. The family party was seen the next morning. The
Came wandering around the camp. Then saw an ope door, shot in past close man, into the kitchen where the wife was preparing dinner, grabbed the avocado pear and made off. This took only a few seconds.

The family party was seen the next morning.

The warnings are for real.
Main navigation