Lumpy mash lichen, Hondeklipbaai - 2012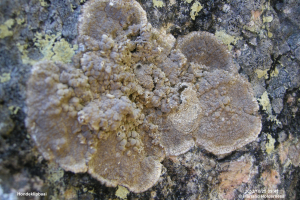 Observation - Lumpy mash lichen, Hondeklipbaai - 2012 - Southern Africa. Description: Probably a combination of lichens here - deep enough for a spider to make it's home. On coastal rock
Probably a combination of lichens here - deep enough for a spider to make it's home. On coastal rock.
Day-6 Hondeklipbaai to Dwarskersbos
.
THE GUIDE
Title Lichens of the Namib Desert: A Guide to Their Identification.
Author Volkmar Wirth
Publisher Hess, 2010
.
2020 : Added tag for the Project "My Namaqualand Experience - 2012"
Main navigation