Ants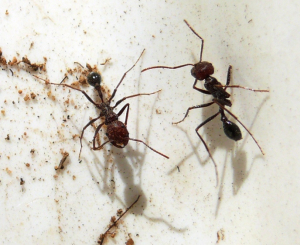 Observation - Ants - Southern Africa. Description: Ecology Base: Senior Scout Adventure 2010 A sample of goggas that were captured in the herpetogical traps over 10 days. Ants were common in the traps and in some were a nuisance. Different species were found during the night and day, and also during wet
Ecology Base: Senior Scout Adventure 2010
A sample of goggas that were captured in the herpetogical traps over 10 days.
Ants were common in the traps and in some were a nuisance. Different species were found during the night and day, and also during wet and dry weather, but they where too small for demonstration purposes (except for the Balbyters - not photographed -, who were always ready to take one on).
Main navigation