South African Beetle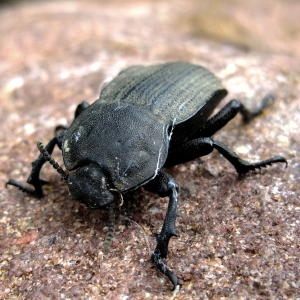 Observation - South African Beetle - Southern Africa. Description: This beetle was under a rock by the side of the road in South Africa, in a rural area. Even though the weather was warm, it moved very slowly. If you look closely you can see a few strands of spiders web attached, although there is no suggestion tha
This beetle was under a rock by the side of the road in South Africa, in a rural area.

Even though the weather was warm, it moved very slowly.

If you look closely you can see a few strands of spiders web attached, although there is no suggestion that the beetle was caught in a web.

The beetle was about 4 / 4.5 cm long
Main navigation