Earth Day 2021: iSpotnature celebration of observations from restoration sites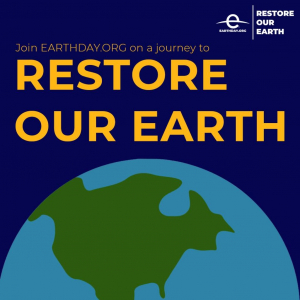 Earth Day 2021: iSpotnature celebration of observations from restoration sites - Global : Happy Earth Day 2021! This project is based on the Earth Day theme #RestoreOurEarth celebrating na
Happy Earth Day 2021!
This project is based on the Earth Day theme #RestoreOurEarth celebrating nature observations from Restoration sites. It brings together iSpot observations from any areas that have been restored in any way. More information on Earthday can be found here:
https://www.ispotnature.org/communities/uk-and-ireland/view/news/821308/earth-day-2021-is-finally-here-welcome-to-our-earth-day-celebrations
.
Use the tag Restoration to get your observations into this project. You can tag your old observations or add new ones.
It would be good to say why the site is a restored one e.g. used to be gravel workings and now a lake with lots of wildlife. It may also be useful to find out what the area was before it was gravel workings to see how the restored site compares.
For example the rare species rich hay meadows along our river systems very often sit on gravel deposits but after the gravel deposits are mined out it may be impossible to restore the species rich grassland. This is not only because it takes a very long time for species rich ecosystems to recover but also because this particular type of highly species rich grassland system may depend on the gravel aquifer. So the restored ecosystem may need to be something different that does not require connection to the gravel which has now been removed.
Restoration can help conservation, transform environments, create new habitats, boost biodiversity and our identification numbers, and maybe even avoid extinctions, all whilst helping to address global challenges.
24 Mar 2021
miked
Main navigation