The Biology of Survival (OU course S295) - pollination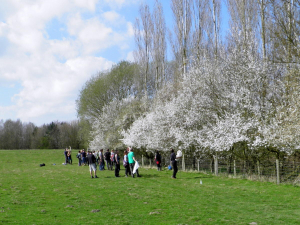 The Biology of Survival (OU course S295) - pollination - Global : Project 2: pollination activity This project brings together observations from Open University fiel
Project 2: pollination activity
This project brings together observations from Open University field schools, individual observations and projects collected in spring and summer that have been tagged:
S295pollination
These have been added by students taking the S295 course "Biology of Survival". The next opportunity to take this course will be next October. For further details and to register your interest see:
http://www.open.ac.uk/courses/modules/s295
The photo below shows students attending the (optional) residential field session at Preston Montford Field Studies Centre.
19 Mar 2015
Martin Harvey
Main navigation