Inkaterra Hacienda Concepcion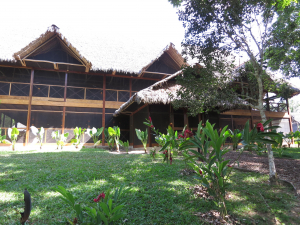 Inkaterra Hacienda Concepcion - Global : A cool place to explore the Amazon. Luxury Accommodation. Local trails to licks, lakes, secondary forest and a used-plants garden. Also half day excursions to the Inkaterra Canopy Walk and to Lake Sandoval. Experienced guides take you around and s
A cool place to explore the Amazon.
Luxury Accommodation. Local trails to licks, lakes, secondary forest and a "used-plants" garden.
Also half day excursions to the Inkaterra Canopy Walk and to Lake Sandoval.
Experienced guides take you around and show you "hidden" gems - both animals and plants, as well as putting things into ecological perspective. An ecocentre provides access to some specimens and field guides.
The food is local Peruvian, with Cocoa drink provided from plants on site, and of course, Coco leaves.
20 Nov 2014
Tony Rebelo
Main navigation