Atlantic Canary, La Palma,Canary Isles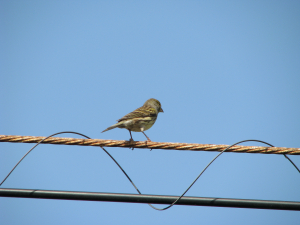 Observation - Atlantic Canary, La Palma,Canary Isles - Global. Description: I think this is a real Canary, but not being really a birder I'm not sure, so would appreciate comments. Found it on the outskirts of the capital of La Palma. Santa Cruz de La Palma. If I've got this right and it is a canary, it is endemic to the Canari
I think this is a real Canary, but not being really a birder I'm not sure, so would appreciate comments.
Found it on the outskirts of the capital of La Palma. Santa Cruz de La Palma.
If I've got this right and it is a canary, it is endemic to the Canaries, Azores and Madeira.
Main navigation