20 Russian Black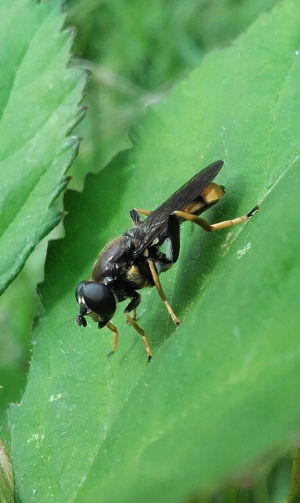 Observation - 20 Russian Black - Global. Description: Or thereabouts - I've never seen so many. This is a very classy hoverfly, deep (85%) plain chocolat
Or thereabouts - I've never seen so many. This is a very classy hoverfly, deep (85%) plain chocolate brown body dipped in gold paint.
They remind me of the Russian Black cigarettes which a newsagent was accidentally selling for 33p (for 20) next to my place of work when I was a not very sweet sixteen. They were a very smart dark brown with a gold filter.
Enough numbers though. The hoverflies don't make you cough unless you breathe them in, and they're a bit large for that to happen.
Main navigation