insect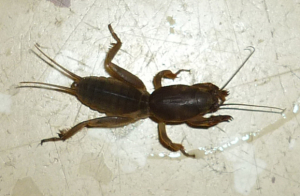 Observation - insect - Global. Description: I discovered this insect traveling across my floor of my home in Melbourne, Australia. I've never seen anything like it before, so I was quite interested to know what it is. When I prodded its abdomen with a piece of paper, it squirted a jet of dark flu
I discovered this insect traveling across my floor of my home in Melbourne, Australia. I've never seen anything like it before, so I was quite interested to know what it is.
When I prodded its abdomen with a piece of paper, it squirted a jet of dark fluid.
It's length is about 25mm.
It was very mobile, and was achieving a very fast speed.
If it is of any significance, it was raining at the time of discovery, it had come from outside through an open door.
Main navigation