Micro flying insect 0.9mm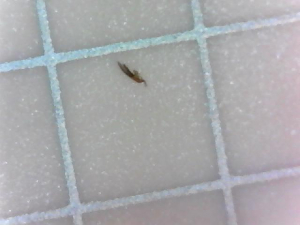 Observation - Micro flying insect 0.9mm - Global. Description: Please help me try to identify these flying insects. They are super tiny, the silver square in the p
Please help me try to identify these flying insects. They are super tiny, the silver square in the picture is 5mmx5mm.
The length of the body is less than 1mm. They fly and either bite or sting. Their color is yellow translucent or black. They are super slim. The antennas and legs seem to be short.
I don't believe them to be fairyflies, because of antenna length and wing position. They usually appear in spring and last through summer. The last pic is from a group that was standing and walking in my car door (hundreds of them). The digital micro has a 250x.
Main navigation