Another French Ringlet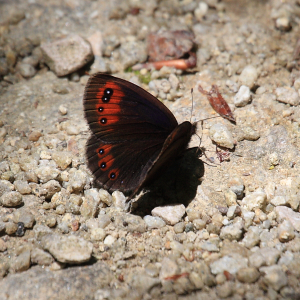 Observation - Another French Ringlet. Description: Having snapped only the underside of one French Ringlet, this time I've got only the topside. Last year when I snapped a Ringlet at this location, someone suggested de Pruyner's Ringlet but, according to my book, there's a smaller leading edge eye-spot
Having snapped only the underside of one French Ringlet, this time I've got only the topside.

Last year when I snapped a Ringlet at this location, someone suggested de Pruyner's Ringlet but, according to my book, there's a smaller leading edge eye-spot missing on this specimen (as there was then, I might add). So ...

All help gratefully received.