Difficult Female Demoiselle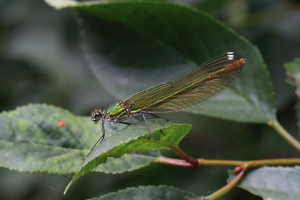 Observation - Difficult Female Demoiselle - Global. Description: Partner post to Difficult Male Demoiselle. Clearly I can't guarantee these are the same species, since they aren't attached to each other but there were just a few examples on this southern
Partner post to Difficult Male Demoiselle. Clearly I can't guarantee these are the same species, since they aren't attached to each other but there were just a few examples on this southern French farm irrigation lake.

According to Dijkstra/Lewington, the females [of C. xanthostoma] are "green metallic ... typically the dorsal side of the last abdominal segments is not metallic green but dull brown".

This specimen appears to fit that bill.
Main navigation