Basket Case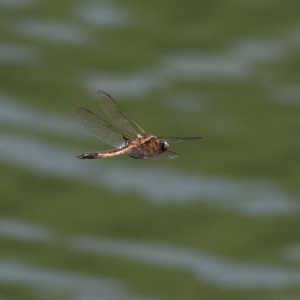 Observation - Basket Case. Description: This is driving me nuts! Dragonfly hunting beside Le Loir in France, I spotted this completely unrecognized character restlessly cruising about the river over a very large patch of lily pads. It never settled and this was as close as I came to
This is driving me nuts!

Dragonfly hunting beside Le Loir in France, I spotted this completely unrecognized character restlessly cruising about the river over a very large patch of lily pads. It never settled and this was as close as I came to it - at least, to getting a decent picture of it. It's beyond my previous experience but looks suspiciously like a Two-spotted Dragonfly (Dijkstra/Lewington, a.k.a. Eurasian Baskettail in Amerispeak). Help!

The photo is full resolution but cropped.